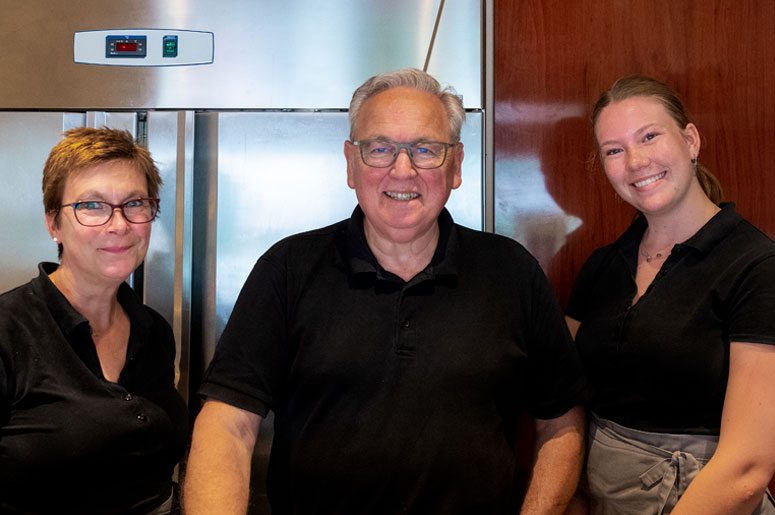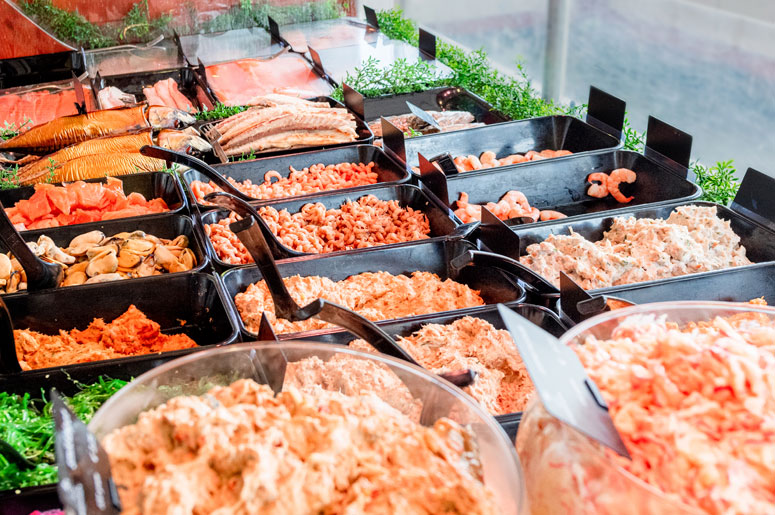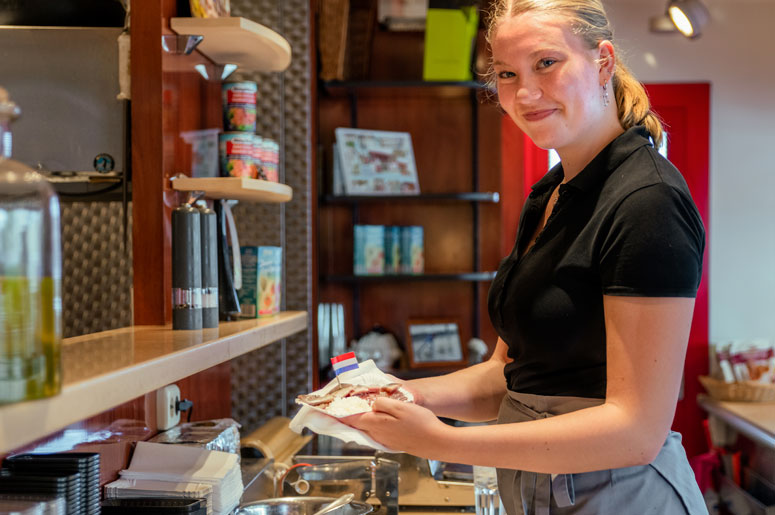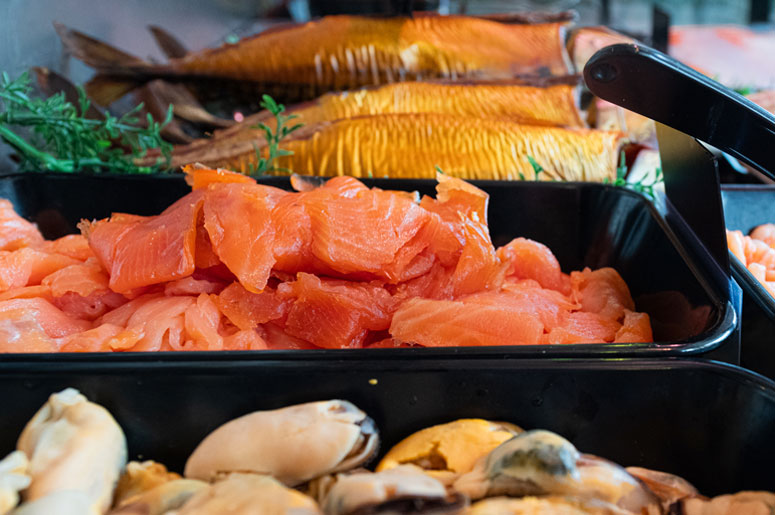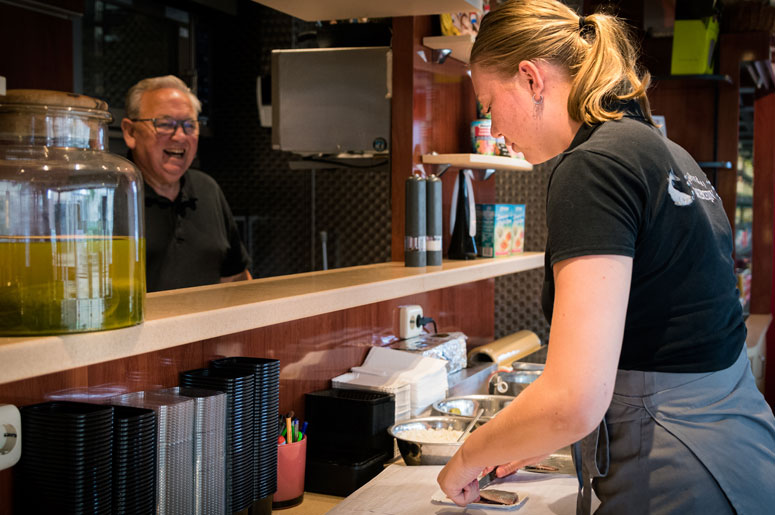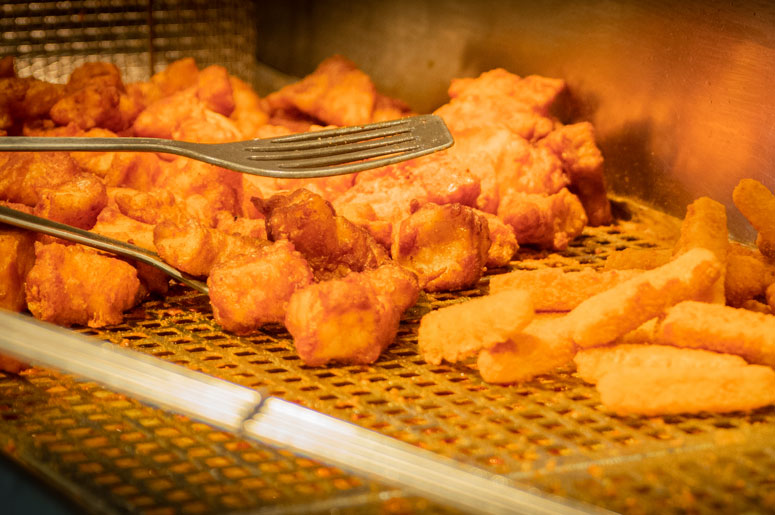 Fish Specialist Ravesteijn
Niks smaakt zo fijn, als vis van Ravesteijn!
Since 1995 is Fishmonger Ravesteijn widely renowned in Amstelveen and its surroundings. With passion for their craft,  Meriam and Herman offer a wide variety of fish delicacies ranging from Hollandse nieuwe, ready-made fish meals, salads, sandwiches. Famous throughout the whole of the Netherlands for the most tasty kibbeling.
Try their other delicious fish snacks as well!
Fishmonger Ravesteijn is seafood at it's best!

OPENING HOURS
| | |
| --- | --- |
| Monday | Closed |
| Tuesday | 10.00am – 06.00pm |
| Wednesday | 10.00am – 06.00pm |
| Thursday | 10.00am – 06.00pm |
| Friday | 10.00am – 06.00pm |
| Saturday | 10.00am – 05.00pm |
| Sunday | Closed |